Raptor Series Frames
This is a name I decided on a few years back for a "built to my standard" near custom or semi-custom frameset at an affordable price. These frames are lugged low temperature silver brazed with all the drop outs and braze-ons done in silver too. The frames are built in the same method I use for my signature custom frames, without the attention to detail and flawless cosmetic finished joints found on my signature custom frames. The idea is to keep the labor to a minimum. Which is why there is no logo or graphics on the frames.
The warranty is also just 5 years. This allows me to keep the price low and affordable. If you want to get the warranty I normally give on my custom builds that adds 650.00 to the price.
Raptors are not made by request and are only available based on what I have on hand. No deposits, no reservations strictly based on in stock availability.
The frames are built from Columbus Cyclex SP and special draw C and C tubing. These draws are perfect for the application of Gravel/commuter/touring applications. only.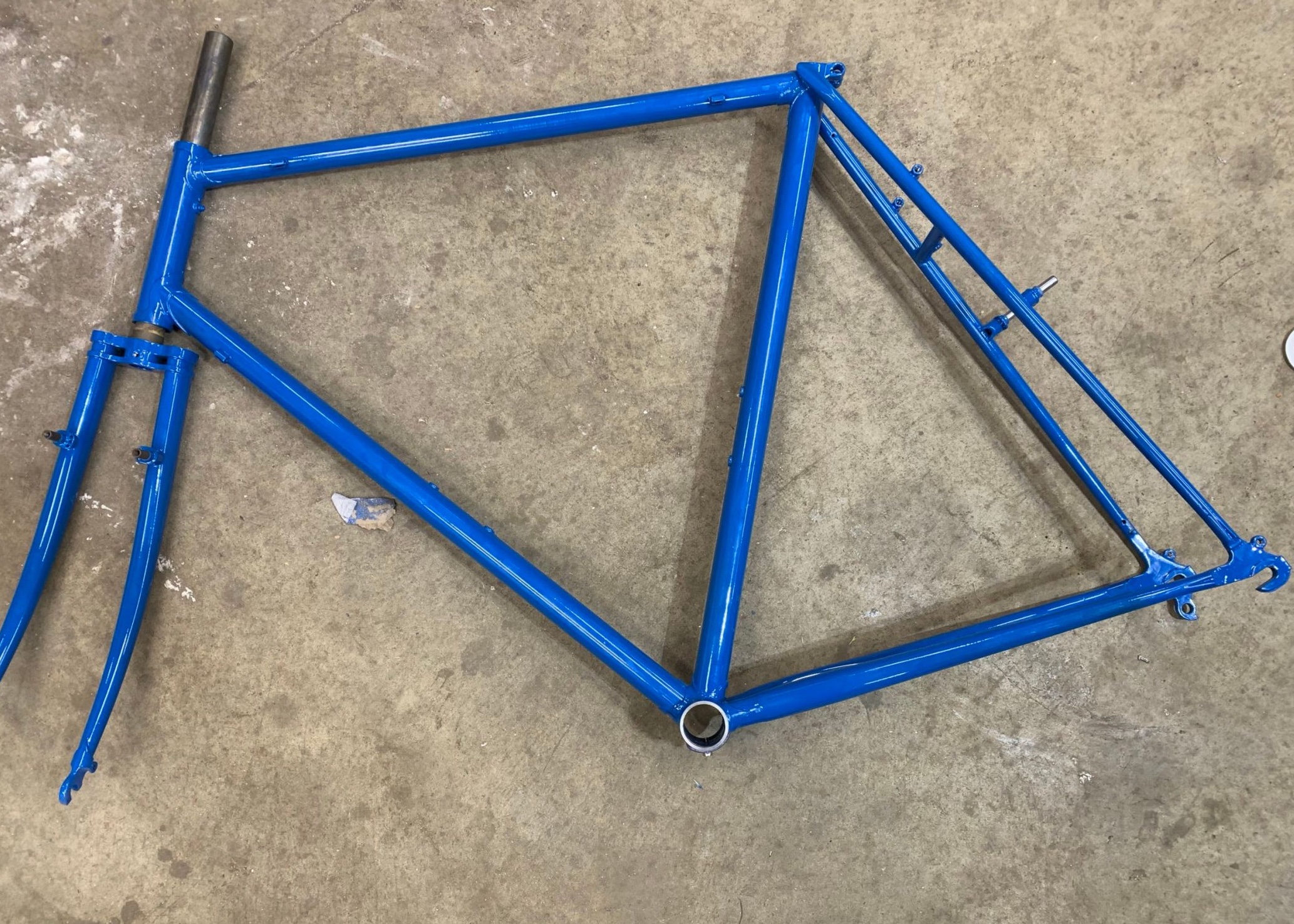 Gravel/commuter frames is 1350.00. Custom colors cost more and is variable based on color selected. You can visit columbiacoatings.com to choose a color. Custom colors add 4 to 6 weeks to delivery and must be paid in full before color is ordered.
The Gravel/commuter geometry is 72 Head angle, 73 seat angle. Will fit 38c tire with a fender. Direct fit for fender. Mounts for rack, 2 bottle cages and pump peg. Set for cantilever rim brakes.
Fork rake 5.5
Chain stay length 44cm
BB drop 5.5 with 38c tire
Front spacing 100 mm
Rear spacing 135
Bottom bracket thread 68 x 1.37 24 t.p.i.
Steer tube 1″ threadless
These are built square, so top and seat tube are the same. The frames are measured center to center sizes are 52, 54, 56, 58.
You can calculate front center with the above info if you need