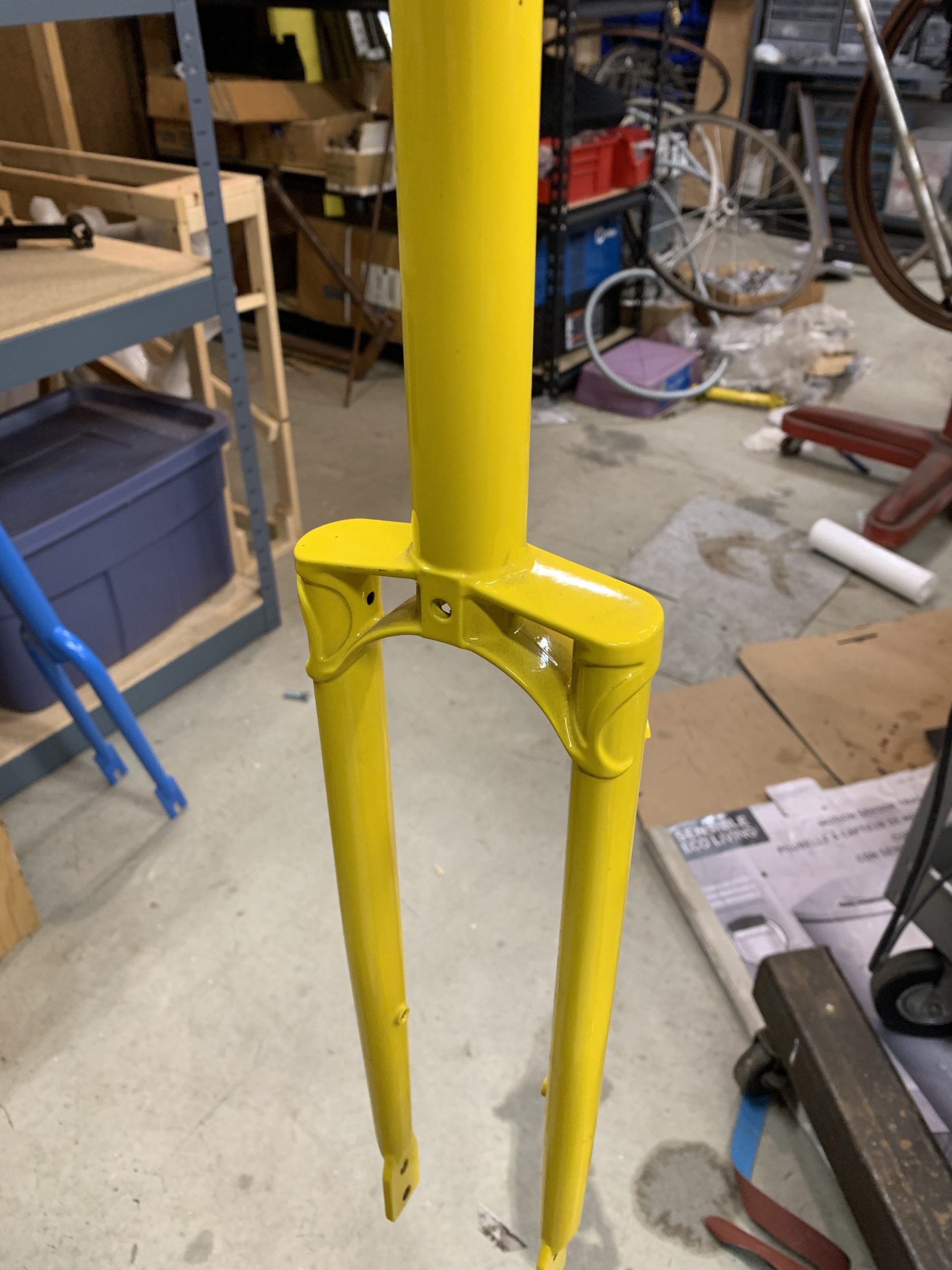 I began building unicycles in the mid 90s after Dustin Kelm came to me with a simple request to build an improved version of his Miyata freestyle unicycle. Dustin who preforms internationally has tested all my designs with the exception of my two wheeler. The frame I built for him took off and I sold many to riders around the world. There was so much buzz around that frame unicycle.com requested me to make a run of them for them to sell. Later they made a cheaper copy of my frame overseas which became the Nimbus freestyle . The Nimbus freestyle and was built from bad steel and used a stamped crown made over seas. I was the first to build touring unicycles Andy Cotter. We first used 700c then 36 inch Coker rims before his second unicycle tour With the final designs incorporating brakes on the frames to assist in down hill speed control, and the first touring extension for long distance riding.
I build high quality precision unicycles and giraffes, including my proprietary pull apart travel giraffes. My custom Giraffes are a fraction of the weight of imported giraffe unicycles, my stock 10 footer comes in at under 24 lbs. These are stronger due to the aircraft grade cro-moly steel I use. The cro-moly steels used in other unicycles made overseas is vastly inferior to the U.S. and European alloys I use for frame materials. I build the frames in my stock sizes. The only variable in frames is the seat tube length. This is based on the riders inseam. I was the first to build longer, size specific seat tubes on unicycles based on the riders inseam and seat height. The reason for building the longest possible seat tube is that it beefs up the seat post which is the weakest part of the unicycle for impacts.
Custom unicycles are available just contact me with your needs and I will get you a quote. When ordering Giraffes it is critical for me to know what you are riding. A big misconception is the common 6 footer which is in fact by Giraffe standards is actually a 5.5 footer. There has been no size standard set for giraffe unicycles, so I have set my own based on measurements from production models and my own builds.
For giraffes I have my own proprietary drive train since I spec all the parts and hand build the wheel myself the cost is in the 400.00 range. I support your choice to buy frame only and have no issue with that. The time I put into designing my frames, part selection and the tolerances I build them to make mine the smoothest riding and rolling unicycles made.
Base size calculations are as follows and how to determine the frame size is to measure from the center of the bottom bracket (crank set) to the center of the wheel axle. Sizes areas follows:
10 footer 84″ stock frame 550.00
9 footer 72″ stock frame 525.00
8 footer 60″ stock frame 500.00
6 footer 48″ stock frame 475.00
5.5 footer 42″ stock frame 450.00
4 footer 36″ stock frame 425.00
Please note I have found 5.5 footers have fallen in to a range of 39″ to 43″ I generally build custom Giraffes based on what you are currently riding and will need to get the frame measurement to replicate it. But if you are looking for a Stock custom frame the above numbers is what I go by when I build. I can build my frames to fit multiple wheel sizes. I build these around the largest wheel you plan on fitting into the frame.